GREENAGRO – HQ Dutch Greenhouse Builders
Your Best Partner in Realizing Greenhouses
We combine technical, financial, IoT, and AI expertise to deliver cutting-edge greenhouse projects, ensuring sustainability and efficiency. Let us cultivate a greener future together.



Technical and Financial Analysis:

The project begins with a comprehensive technical and financial analysis. Working closely with our clients, GREENAGRO develops a business plan that encompasses various aspects such as the choice of crops, greenhouse type and dimensions, infrastructure requirements, location selection, energy sources, and market considerations. We leverage the requirements provided by the client to identify and develop the most optimal technological solutions that ensure maximum profitability and return on investment for the greenhouse. The project plan is then formulated based on the technical and financial analysis, yield forecasts, and the necessary capital and operating costs.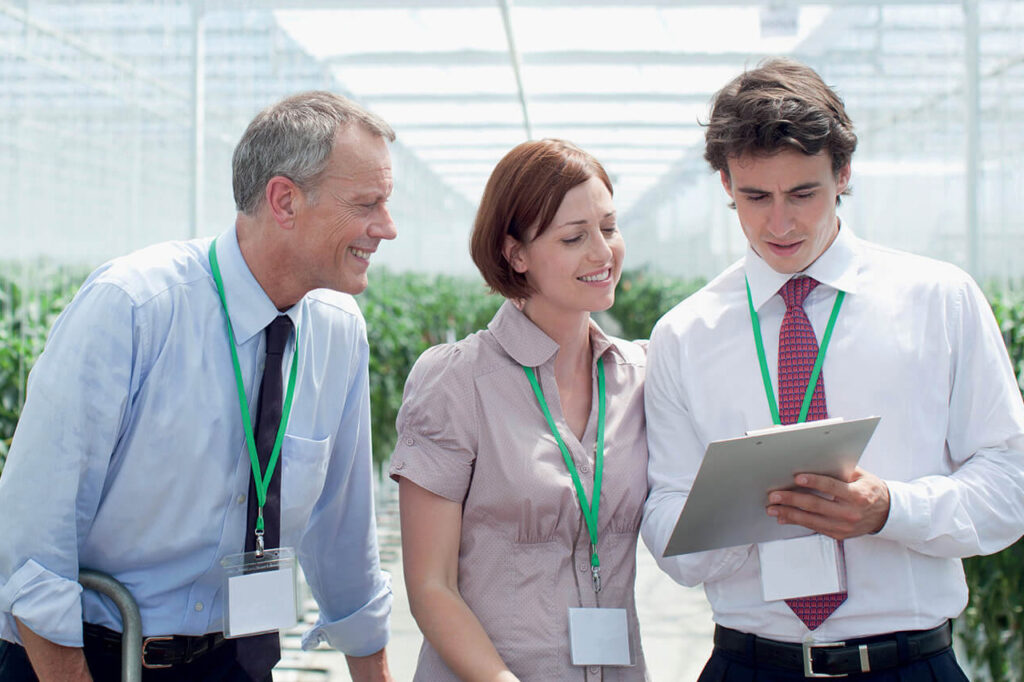 Design and Dimensioning:


Equipped with extensive knowledge and experience, GREENAGRO acts as the general designer. Once all design decisions are made, including the specifications of the required greenhouse equipment and the approval of the construction plan, we proceed with the engineering process. Throughout the design phase, we provide detailed drawings and technical documentation necessary for obtaining the building permits and commissioning the greenhouse project. The design process is divided into three main parts: engineering of the greenhouse, stage P, and the development of a comprehensive set of as-built drawings and project documentation.
Construction and Commissioning:

Each greenhouse project is unique, and the construction process demands labor-intensive and intricate work. GREENAGRO adheres to strict quality standards in constructing modern industrial greenhouses. The construction process relies on qualified personnel, modern technical equipment, reliable suppliers, and close collaboration with partners. We meticulously select suppliers and conduct quality checks on all materials to ensure the highest standards. Acting as the general contractor, we handle all aspects of construction, freeing the client from unnecessary concerns and ensuring a seamless "turnkey" delivery.
Greenhouse Management:
Our integrated approach to project implementation continues even after the greenhouse construction is completed. Upon commissioning, we offer competent management and full agronomic support tailored to your greenhouse. We also provide guarantee and post-guarantee maintenance services, ensuring the smooth operation and long-term success of your greenhouse.