Rostov, Russia
150,000 m²
Production and cultivation of tomatoes and cucumbers
Greenhouse
Screen installation
Heating installation
Electra with Priva computer
Hoogendoorn labor registration
Assimilation lighting
Water technical installation
Hanging cultivation gutters
Container system for growing
High pressure fogging installation
Automatic internal transport system
"Donskaya Usadba" is a remarkable project realized by GreenAgro, showcasing the largest high-tech greenhouse in the Rostov region. Spanning an impressive area of 150,000 m², this state-of-the-art facility specializes in the cultivation of tomatoes and cucumbers. As the developer and implementer of this project, GreenAgro has utilized cutting-edge technologies and expertise to create an innovative and sustainable environment for optimal crop growth. "Donskaya Usadba" is a testament to GreenAgro's commitment to delivering outstanding greenhouse solutions.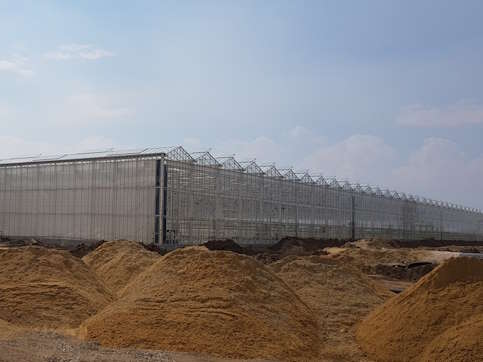 ---